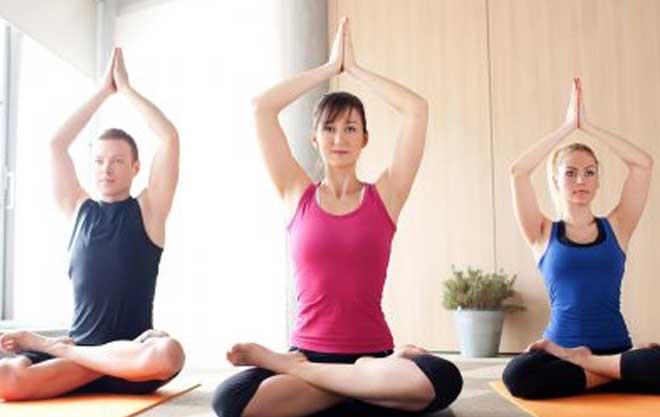 5 Yoga Poses that Can Give You a Glowing Skin
Your skin is the first thing that people notice so it′s important to have a healthy skin. For a constant glowing skin yoga asanas are the best and the cheapest way. It is a natural way to get healthy skin. It encourages proper blood circulation to the skin and feeds the cells the required nutrients and flushes out toxins. It also helps in reducing dullness and acne. The following are some of the yoga asanas for a glowing skin.
Headstand Performing the headstand yogasan speeds the blood flow to the face and the brain. This might be a difficult one in the starting. But you can use a wall for extra support. By speeding up the blood flow it stops the sagging of the skin and also helps to reduce fine lines. As it reverses the effect of gravity, it also brings radiance to the face.
Bow Pose In this pose, the body bends in such a way that it assumes the shape of a bow. Performing this yogasana stimulates the digestive system and increases the flow of oxygen to the lungs. It also stretches the spine and core, thus helping to release the toxins from the blood and purify the skin.
Plough Pose In order to perform this yogasana, you need to lie down on your stomach and stretch your head towards the sky while pushing your upper body. Doing this yogasana stimulates the thyroid gland and regulates the hormones in the body.
Breathing Exercise Controlling breathing through counts will help your mind to rejuvenate. As a result, your skin will look beautiful and stress-free. It relaxes mind and tissues of the body.
Bharadvajasana (Twisted Seated Pose) Cross your legs and sit on the mat with both your hands extended on your sides. Inhale deeply and strengthen your spine. Now shift your left hand from the mat and put it on your right thigh and twist your torso to the right. As you twist, exhale.