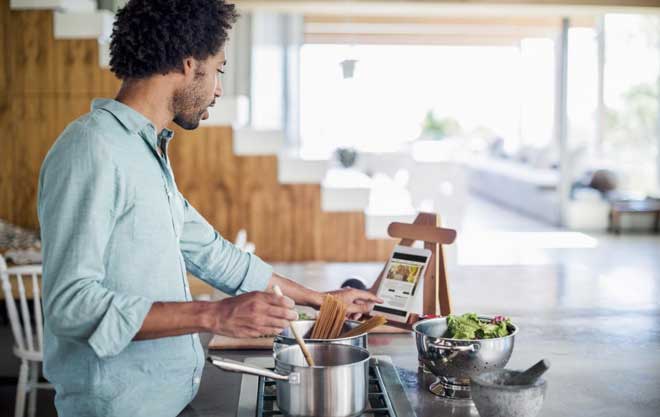 8 Practical Tips to Lose Weight Without Dieting
A lot of people struggle to reach an ideal weight. But dieting is not everyone′s favourite option. People often search for shortcuts to reduce weight and avoid dieting and exercising. If dieting is not your thing then there are certain ways which you can adopt to lose weight. Here are all the tips which you should follow to lose weight. Now do not worry anymore and make the process of losing weight hustle free with these easy steps.
Cut sugar consumption
Sugar is hidden in many foods and drinks which you might not be aware of. Sugar can be a culprit behind your failed attempts to lose weight. You should search for alternate which are sugar-free. Carbonated drinks are high in sugar. You should avoid them as much as possible. Try alternates like regular soda or fresh lemonade.
Drink more water
Drinking more water is an easy way to shed extra weight. It helps you flush out more toxins and cleanses your body. Water will also keep your stomach full and will stop you from eating more. It will also make your skin clear and will keep you fresh throughout the day.
Plan your meals
Eating at the right time also makes a difference. Plan your meals and fix your eating time. Eat in small portions. Do not consume too much food at once. Divide your daily diet into small portions. You can also drink a glass of water before the meal which will help you eat less.
Eat more vegetables
Minor changes can help you maintain a healthy weight. Swap your unhealthy snacks with vegetables. Vegetables are extremely healthy and loaded with fiber. Fiber also keeps you full and keeps your gut healthy. Fresh vegetables are rich in other nutrients as well and provide complete nourishment to the body.
Choose green tea
If you are a tea lover then make your cup of tea more beneficial. Choose green tea to lose weight. Green tea is rich in antioxidants. You can drink two or three cups of green tea in a day to lose weight.
Cook more often
Most of the times you go out and skip cooking. It makes you consume more calories. A home cooked meal should be your first preference. Try to cook more often with healthier alternatives. It will make you eat the right food which provides you with all the nutrients which your body requires.
Inculcate minor exercises
Eating the right way and some minor exercises can also bring a lot of difference. You can involve some exercises in your routine. It will give better results. You can also go for a walk to burn more calories.
Eat nuts
Nuts are extremely healthy. You can substitute your oily or fried snack with nuts. Nuts will keep you full for longer. You can grab a handful of nuts and eat them as your evening snack. It will satisfy your hunger and stops you from overeating.