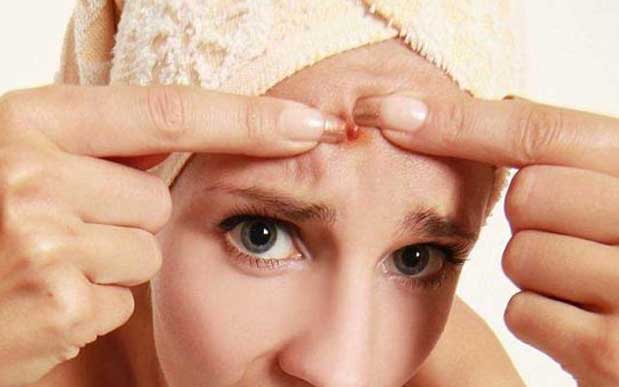 Acne sufferers likely to live longer than people with flawless skin
Nobody wants to have skin dotted with acne, but findings of a new study suggest there could be some advantages to having spotty skin. Researchers have found that teens who suffer from acne are likely to live longer compared with their peers who appear to have flawless skin.
Researchers of the study published in the Journal of Investigative Dermatology found that the cells of people who suffer from acne are less vulnerable to aging, which makes it likely that they will live longer and even look better than their peers later in life.
Simone Ribero, from King′s College London, said that dermatologists have long identified that the skin of those with acne problems appears to age more slowly compared with those who have not suffered from acne in their lifetime.
Experts have also noted that the signs of aging, such as the thinning of the skin and wrinkles, tend to appear much later among acne sufferers. Now, the new study, which involved 1,205 female twins, a quarter of whom had acne, revealed the reason why.
For their research, Ribero and colleagues analyzed the participants′ white blood cells and found that those who suffered from acne tend to have longer telomeres.
Telomeres are caps at the end of each strand of the DNA that protect the chromosomes from deterioration. Telomeres are an essential part of the human cell that affects aging. They become shorter with age. People who have long telomeres tend to age more slowly compared with those who have short ones.
Scientists are in fact conducting studies on extending the length of telomeres, which could potentially lead to treatments for age-related and even genetic health conditions.
The new research shows that acne sufferers may live longer because they tend to have longer telomeres. Earlier studies also found that women who have more children tend to have longer telomeres than mothers who have fewer kids.
"The cause could be linked to the length of telomeres which appears to be different in acne sufferers and means their cells may be protected against aging," Ribero said.
Researchers also found that one of the genes involved in the length of telomeres was associated with acne. Skin samples taken from the twins also revealed a gene pathway known as P53, which plays a role in apoptosis, a form of cell suicide.
Telomeres that have become too short set off a chain of activities that lead to apoptosis. Researchers found the P53 pathway is less active among acne sufferers, albeit this is still being investigated.
About 17 million people in the United States have acne. Almost 85 percent of individuals between 18 and 24 years old develop acne.