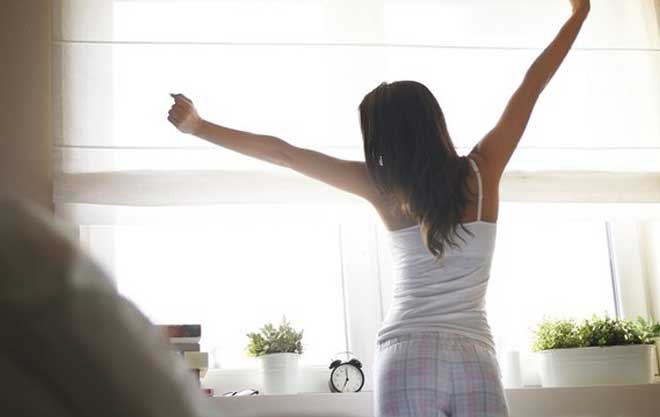 Do you want to be paid for sleeping well at night?
This firm encourages its employees to sleep!
Is your company concerned about how many hours do you sleep at night and how sleep deprivation can impact your health? What about your fitness and nutrition levels? Well, Crazy Inc., a wedding organiser in Japan, is probably the first and the only firm that cares about their employees′ snoozing hours.
How and why!
The company′s founder Kazuhiko Moriyama believes that well-slept employees perform better at work and in turn, lead to better performance (and profit) of the firm. Therefore, the workers who sleep for a minimum of six hours for at least five days a week are awarded points. Interestingly, the hours of sleep are tracked by using a specially-developed app.
?What to do with these points?
These points can be exchanged for food in the company′s cafeteria and the cost can go up to 64,000 yen (about INR 42,000) per year. Basically, you can get free food if you sleep well. Isn′t this a win-win situation for employees?
Other incentives
The company seems to be actually putting some serious efforts for their employees′ well-being and encourages better nutrition, physical activity and positive work atmosphere. Plus, it also promotes taking vacations on regular business days. Can an employee ask for anything more?
What prompted the company?
Moriyama believes that employees who are well-rested are happier and therefore, are more productive at work. In fact, he wants to reach out with this message to millions in the working force and wants to protect workers′ rights. Logical thought-process isn′t it.
The study!
Shockingly, a research done by Fuji Ryoki, a health-product maker, revealed that more than 92 per cent of the Japanese citizens over the age of 20 years was not getting enough sleep. We are sure this company policy is a welcome and inspiring trend for professional working across the world.