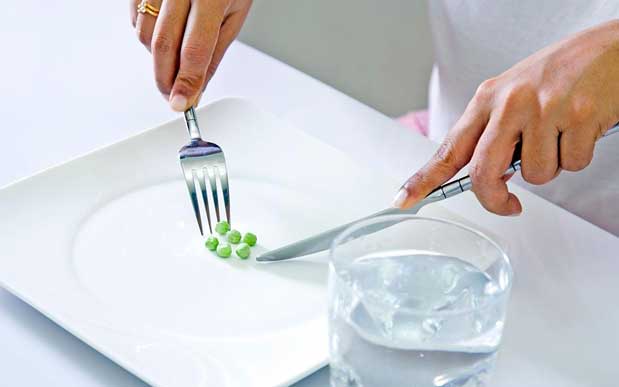 Fasting might be good for your healh, research says
Mimicking starvation for five days per month could reduce the effect of aging and help fight certain diseases like hypertension, according to a new study published Wednesday.
In a study of 100 participants, half ate normally for most of the month but then consumed between 700 - 1,100 calories per day for five consecutive days in what researchers called a "fasting-mimicking" diet. Participants, most of whom were overweight but not obese, repeated the fasting process for six months. The other half of participants ate normally.
By the end of the study, dieters lost an average of 5.7 pounds (2.6 kilograms). Weight loss was not the only benefit researchers noticed ? health metrics such as blood pressure was also reduced.
The research was funded by the National Institute of Aging and the National Cancer Institute and published in the journal Science Translational Medicine. The research was led by scientists at the University of Southern California.
"Body weight, BMI, total body fat, trunk fat, waist circumference, systolic and diastolic blood pressure, cholesterol, insulin?like growth factor 1 (IGF?1) and C-Reactive Protein (a marker of inflammation) were significantly reduced, particularly in participants at risk for diseases, while relative lean body mass (muscle and bone mass) was increased," researchers said in the study. "Low levels of IGF-1 are associated with a lower risk of cancer and diabetes. No serious adverse effects were reported."
Fasting diets in which dieters consume only water or a very low amount of calories, are becoming popular, but researchers note those extreme diets are dangerous and difficult to maintain.
They believe the "fasting-mimicking" concept is safer and easier for dieters to endure. The team now wants to conduct a much larger study, especially because they found that those with the greatest risk of obesity-related disease received the biggest benefit.
"A larger study is needed to replicate these results, but they raise the possibility that fasting may be a practical road to a healthy metabolic system," researchers wrote.