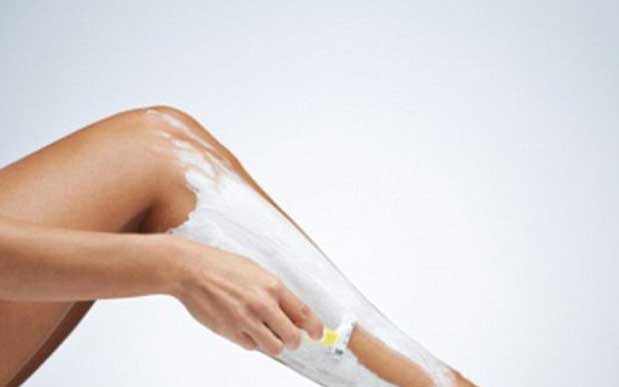 Hair removal injuries rocketed NINE-FOLD since 1991
Hair removal has seen a revival in recent years.
And with it, the trend has brought some painful consequences.
The number of razor- and wax-related injuries in the US rocketed between 1991 and 2014, a new study reveals.
In 23 years, hair removal injuries in hospital emergency departments increased nine-fold.
For those aged 19 to 34, the pubic region is now the most commonly nicked.
That is according to a team at the University of Alabama at Birmingham, who studies data from the National Electronic Injury Surveillance System.
Previously, it was over-65s who suffered the most hair removal injuries, particularly to the face.
But, coinciding with the rising popularity of Brazilian waxes, younger faces have become a more regular feature of the ER.
The authors warn young people need to think carefully about how they conduct their cosmetic routines.
'Due to the increased incidence among 19- to 34-year-olds, caution should be taken particularly for this age group when undergoing depilatory practices,' the authors warned.
'Overall, individuals should practice safe and acceptable usage of hair removal products to reduce the risk of injury.'
The researchers found that there were an estimated 292,053 hair removal-associated injuries in the United States from 1991 to 2014.
The highest overall incidence rate was seen in 2013 (nine per 100,000).
From 1991 to 2010 the highest incidence was seen for those aged 65 years and older, while in 2011 the highest incidence was seen for those aged 19 to 34 years.
The highest injury rates were seen to the face and lower limbs for males and females, respectively.
Those aged 19 to 34 had higher incidence starting in 2010, especially for pubic and trunk regions.