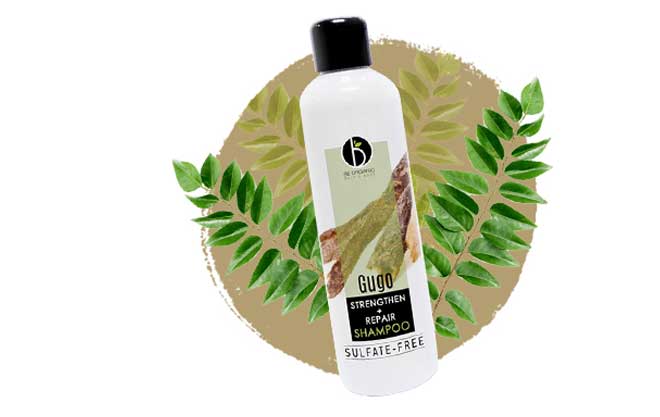 Heres why you should go sulphate-free with your hair care
When it comes to hair care, we all have specific needs. Some of us use products that hydrate moisture-starved locks; there are some that use shampoos specifically formulated for colour treated hair; then there are still some who use a combination of shampoos, conditioners and hair masks, to hydrate, repair damage and even treat dandruff?hair-care routines are endless, and more importantly, ever-changing.
However, there′s one aspect that remains constant, no matter what your daily hair care regimen?the use of sulphate-free products. But before we get into the benefits of going sulphate-free with your hair-care routine, let′s first understand what sulphates are.
What do we mean by sulphates?
Sulphates, or SLS (sodium lauryl sulphate), SLES (sodium laureth sulphate), ALS (ammonium laureth sulphate) are low-cost, but potent surfactants or sudsing agents, that companies use as an inexpensive ingredient in their shampoos and conditioners. They contain salts and chemicals which tend to dry out your hair cuticles and follicles, while also causing severe damage to your scalp. Apart from drying and damaging your hair, sulphates tend to shorten the lifespan of chemical procedures like colour, perming, straightening or any other treatment. Moreover, studies have shown that products which contain sulphates can destroy the natural fats in your body that help moisturise your skin as they travel down, even when you do something as simple as rinse out the shampoo from your hair.
Here′s why you should consider going sulphate-free with your hair care:
1. Sulphates strip away the natural oils: If you′s ve given yourself a hot oil head massage, using a shampoo which contains sulphates is a great way to thoroughly cleanse the hair. However, if used every day, they can prove to be too harsh, especially if you have dry hair. When the scalp is too dry, your body will work overtime to compensate from the dry scalp, and produce more oil, leading to limp and greasy tresses.
2. Sulphates reduce the lifespan of chemically-processed hair: Whether you′s ve had an expensive colour treatment, straightened your hair or opted for the cysteine treatment to relax frizzy hair, using a shampoo with sulphates will shorten the lifespan, eventually making it a waste of your time and hard-earned money. Moreover, chemically-treated hair needs extra care, and going sulphate-free can help lock in moisture, leaving you with hair that′s soft, silky, and manageable.
3. Sulphate-free products are great for sensitive scalps: The harsh nature of shampoos and conditioners with sulphates, cause irritation and itchiness to those with sensitivity issues. This calls for extra care, as going sulphate-free can reduce itching, flaking scalp and redness. Your hair and scalp will thank you for it.
4. Sulphate-free products tame the frizz: If you′s re in the habit of using shampoos and conditioners with sulphates, you′s re exposing your already-stressed hair to further damage. In addition to drying out your hair, products that contain sulphates make your hair prone to frizziness, and lending your tresses that untamed, unruly and unkempt look.
5. Sulphate-free products prevent split ends and breakage: If you have fine hair, or it′s brittle and prone to breakage, it′s wise to switch to a sulphate-free formula for your hair care products. If that′s not all, split ends add to the dull, frizzy head of hair, making your hair look more damage than it may actually be. Using a formula that′s free of sulphates and parabens can be gently on your hair and scalp, and go a long way in repairing damage.