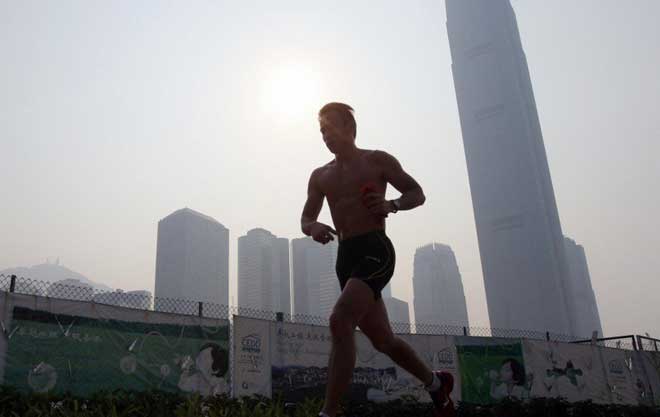 How to exercise outdoors, when the smogs a killer
We′re in the zone yet again: As Delhi′s air pollution levels hover between ?unhealthy′ and ?very unhealthy′, a group of physicians at the Heart Care Foundation of India have asked for the cancellation of the city′s always awaited Airtel Delhi Half Marathon, to be held on October 21. "Not running is not the solution," says Dr Sangeeta Saikia, co-founder of Delhi Runners Group (DRG) that mobilises everyone from beginners to the seasoned sportsperson, to get moving in a country that sorely needs people to exercise more.
Yet, doctors have a cautionary note: "Your respiratory rate is higher than usual during exercise and it can damage your lungs when you inhale deeper. Exercise in pollution can precipitate a heart attack or stroke in those who are susceptible. These include people with arterial blockages, especially silent blockages (when you don′t know you have one), since there is the combination of physical stress and pollution," says Dr KK Aggarwal, national president, HCFI.
So what does one do in a polluted city, besides the obvious choice of running on a treadmill in a gym? Dr Deepak Chaudhary, a sports medicine physician and full-marathon runner, who will be taking part in this year′s ADHM, says over the weekend, when he needs to do his long runs, he tries to venture a little distance from the heart of the city, to an area with greenery. Last year, he says the race sprinkled water on the track to ensure as little dust flew.
You can also monitor the city′s pollution levels to see when the best time is. Dr Adil Rizvi, chief of Cardio-thoracic surgery, PSRI, Delhi, says that he has downloaded an app that measures the air quality index. When it′s too polluted outdoors, he′ll stay in and exercise on the treadmill. Since there′s no substitute for cardio, it′s a fine balance to maintain. A healthy diet loaded with antioxidants and pranayama may not be able to offset the pollution, but they can keep your general health up.