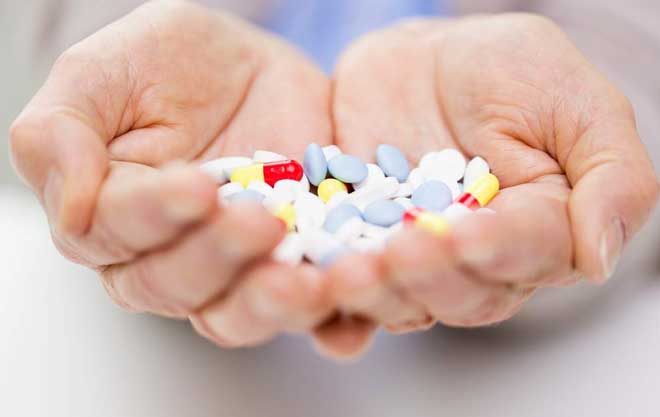 Medication Management Tips
According to a National Institutes of Health study, 40% of Americans aged 65 and older take five or more prescription medications. This same study found that 55% of seniors take their medications incorrectly.* How can you or your caregiver assure that you are taking your medications safely? Follow these 10 tips on effectively managing your medicine.
1. Keep a list of all the current medications you or your loved one is taking. Make sure to include the name of the medication, frequency, dose prescribed, how it′s taken, purpose and the duration you are required to take it.
Include all over-the-counter medications, vitamins and herbal supplements on the list. Even these medications can cause side effects or possible dangerous interactions.
Keep a copy in your wallet or purse. Additional copies can be given to family members or kept on your refrigerator in case of an emergency.
The American Geriatrics Society offers a free drug and supplement diary template and The National Institutes of Health also has a free medication chart template that can be used to create your list.
2. Share your medication list at all doctor′s appointments, specialist visits and with your pharmacist.
The list will give health care providers a better record of your current medications and can allow them to view any potentially harmful drug interactions.
Having a list can also reduce the chance of multiple medications being prescribed to treat the same condition.
3. Stay informed about the medication you are taking. Read the patient information sheets and instructions with your medicine to become aware of any adverse reactions that may occur with certain foods or drinks. Be mindful of confusing medications that have similar names or look alike.
If you notice any of the possible side effects or adverse reactions from your medication, contact your doctor right away.
As you age, your body may metabolize medicine differently. Talk to your doctor to assure your dosage is age-appropriate.
The American Geriatrics Society has created a list of medications that aging adults should avoid or use with caution. Check the Beers Criteria for Potentially Inappropriate Medication Use in Older Adults for any of your current medications.
4. Keep the number of pharmacies and doctors that you visit to a minimum.
When the number of providers is limited, the communication among providers is easier to manage.
Some side effects can present as other health concerns and cause patients to be misdiagnosed. When your doctor is aware of all your medications and conditions, he or she is able to properly treat your symptoms.
5. Find a system for remembering the correct time and dose of your medication that works and stick to it.
To keep track of multiple medications, use a weekly or daily pill box. Some pharmacies can even put these pill boxes together for you.
Set an alarm or find a reminder service to alert you each time your medication needs to be taken.
Mark off on a calendar every day after your medicine has been taken.
6. Store your medications safely in accordance with the package inserts.
The majority of medication should be stored in a cool, dry, dark location that is out of the reach of children.
Storing medication in your bathroom is not always the best location. Light, heat and humidity can all cause changes in a medicine′s effectiveness.
7. Discuss all medication changes with your primary doctor prior to adding or stopping any regimens.
Have appointments yearly to discuss your medications, or whenever a prescription or over-the-counter medication is added.
8. Throw away all expired medication, even over-the-counter pills.
Over time, medicine will break down and become less effective
Expired medicine can be placed in a sealed bag and taken to your pharmacy for proper disposal.
9.Never take medication that was prescribed to someone else. Even if your symptoms are similar.
You may be diagnosed with the same disease, but have different medicine and forms of treatment.
All prescriptions have been written with the individual′s medical history, age and weight in mind.
10. Always order repeat prescriptions in advance to avoid missing doses.
Medication loses its effectiveness when it is not taken in the prescribed dosages.
Check with your doctor before attempting to ?make up? any missed dosages.