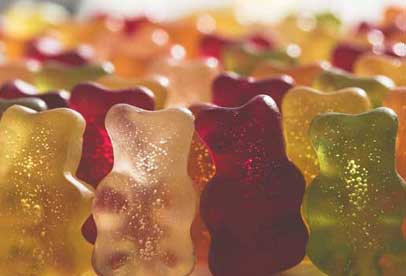 Natural Herbal Gummies
The Homesteader′s Herbal Companion (Lyons Press, 2018) by Amy K. Fewell helps beginners and experts alike make the most of their homegrown herbs. This guide takes readers through the basics of using herbs in their home. Fewell speaks from experience, after growing her own herbs for years. The following excerpt is her method for making herbal gummies.
These gummies are really fun for the little ones to help you make. Make elderberry gummies for cold and flu season, or make other gummies by switching out the herbs!
1/4 cup grape concentrate
1/2 cup hot water
1/3 cup gelatin
1 cup homemade elderberry syrup
Gummy molds
Method:
1. In a large bowl, quickly whisk together grape juice concentrate, hot water, and gelatin.
2. Add in elderberry syrup and stir quickly.
3. Pour mixture into coconut-oiled gummy molds. Refrigerate for 1 hour, then pop out into a gallon bag and keep in the fridge for 1?2 weeks.
Note: If you don′t want to use immune-boosting elderberry syrup, try using vegetable juices, infusions, and decoctions! If you don′t have a concentrate on hand, just use juice. Concentrates are the liquid left over after water has been removed from a juice.