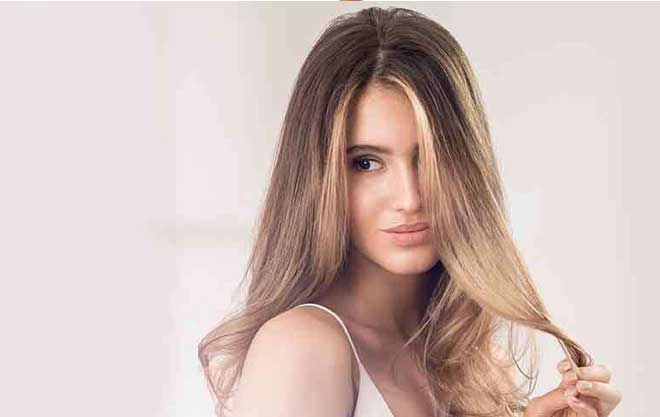 Take care of your coloured hair with Wella
Everyone wants to be adventurous with hair, be it a haircut or hair colour. While you may be at ease getting a haircut, when it comes to colouring your hair, you tend to worry about the chemical products used, the post care treatments, etc. Also the many stories about hair color turning one′s s hair dry & frizzy are all cause for concerns. With the right products and the right care, you can enjoy a glossy mane without any worries. Keeping your mane concerns in mind, Wella Professionals brings to you a wide range of home care products that are targeted to take care of your coloured tresses, and to make sure your hair colour lasts for a long time.
Work the Prefect Texture
After colouring your hair, the constant worry is how long the colour is going to last. Worry not, Wella has a solution for you- the Wella Professionals Brilliance Range, consisting of a shampoo, conditioner and maskhelps protect the colour from fading and also gives you happy and healthy hair.
A Cure for breakage
If hair breakage has always been your concern and you still want to colour your hair, use the Wella Professionals Elements Range?consisting of shampoo, conditioner, mask and serum that focuses on retaining the keratin structure, leaving your hair strong, silky and shiny.
Way to Lustre
Add a little shine and lock down the frizz on your coloured hair with the Wella Professionals Oil Reflections Range?consisting of oil, shampoo, conditioner and mask that leaves the hair lustrous and shiny after each use.
The fusion programme
Who doesn′s t love hair that′s s soft as silk and strong as steel? Let the coloured tresses enjoy an intensive repair system that focuses on strong and silky hair even post colouring. With Wella Professionals Fusion Range?consisting of shampoo, conditioner and a hair mask?helps the hair grow longer and stronger with a long-lasting colour experience.
Go a little extra
Sometimes, home care is not enough to get those gorgeous colour locks effortlessly in place. Wellaplex, a new in-salon service brings to you a three step process that reconstructs the hair bonds for a stronger colour experience. The three products comprise of:
1. A Bond Maker that helps create bonds within the hair during lightening or colour services
2. A Bond Stabilizer that further strengthens the bonds, re-balances PH and strengthens the hair structure after a chemical treatment.
3. A Hair Stabilizer to be used at home to help keep your hair strong, smooth and soft until the next Wellaplex treatment.