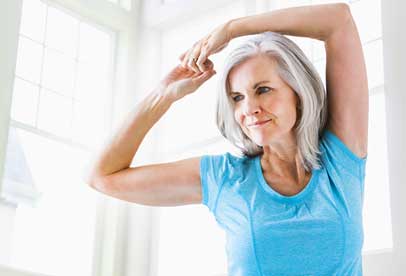 The Simple 20-Minute Habit That Could Save Your Life
If too much sitting poses serious health threats to even regular gym-goers, then extremely sedentary have extra cause for concern. According to the British Medical Journal, current guidelines suggest adults do 150 minutes of moderate intensity activity a week, yet more than a third (35.6 percent) are far from meeting this target. Why? Two articles published in the BMJ this week argue that the 150-minute objective is unrealistic, especially for older people, who generally become more immobile as they age. The suggested solution? Create policies that encourage sedentary people ′ro make small incremental increases in physical activities in their daily life rather than reaching current recommendations,? says Philipe de Souto Barreto at the University Hospital of Toulouse.
And this proposal may have validity. A review of six studies found a 19 percent decrease in mortality risk among people who walk for just 74 minutes a week compared to people who do nothing. Need to get inspired to move more? Start by doing this workout ? or something similar ? three times a week, and then slowly increase to everyday in order to get closer to the physical activity guidelines.
The 20-Minute Move-All-Day Workout
Morning: 3-minute bed stretch
Midday: Walk for at least 7 minutes ? take the stairs, do a lap around the block ? find any opportunity to move more.
Evening: 10-minutes of beginner Pilates