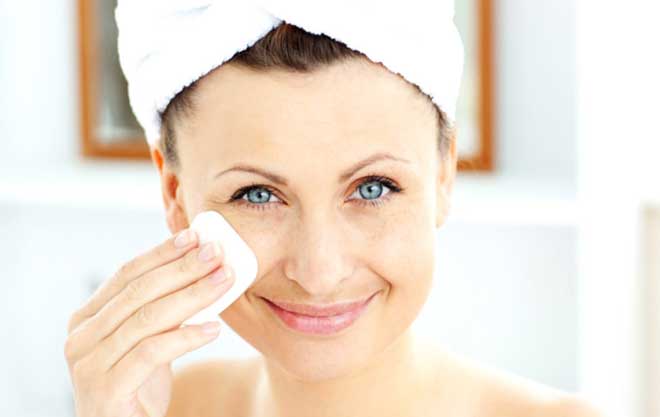 Top 10 Homemade Fruit Packs for Glowing Skin
The connection between natural ingredients and skin benefits has been a common field of interest throughout the years. Homemade fruit packs are harmless and do wonders to your skin. Fruits are fully-packed with vitamins, minerals, skin-whitening enzymes (tyrosinase), antioxidants and all the required nutrients that give you beautiful, clear, and glowing skin. Homemade fruit facials immensely boost your skin with natural goodness, making it flawless. Fruit facials made from fresh fruit pulps also help you do away with the risk of developing problems like blotchiness, acne dullness and zits. So, if you′re looking for some natural fruit face packs options, have a glance at these below mentioned homemade fruit face packs.
1. Papaya and Honey Face Pack
Mechanism of Action
Papaya is a beta-carotene rich food with a wide variety of phytochemicals, vitamin A, vitamin E and a powerful enzyme called papain. Papaya has exfoliating properties that reverse premature aging. Papain enzyme reduces wrinkles by modulating the collagen and elastic fibers in the dermis. This component also helps in enhancing the complexion and restoring an evenly toned look on your skin. Papaya mixed with honey is an excellent combination; it works as a moisturizer and hydrates your skin.
How to Prepare the Pack and Usage
Take 2 pieces of papaya and about 1 tablespoon of honey
Mash the papaya and add honey to it
Apply it on clean, dry skin and allow it to rest for about 15 to 20 minutes
Wash your face with water and pat dry with a clean towel
Use this pack once a week for best results
2. Kiwi and Avocado Face Pack
Mechanism of Action
This face pack is a wonderful source of Vitamin E and Vitamin C that replenishes your skin with antioxidants. It protects your epidermis by combating free radicals. Avocado as a fresh fruit is a boon for the beauty and cosmetic industries. The black seeds of kiwi contain Omega- 3 fatty acids and oleic acid that brightens dull skin and offer anti-aging benefits. The high amounts of vitamin E in kiwi fruit keep the skin moisturized and well-conditioned.
How to Prepare the Pack and Usage
Take 1 avocado and 1 kiwi fruit and de-skin them to get the pulp out
Just squeeze out the pulp from both the fruits
Now, mash them until you get a creamy paste
You can also add few drops of honey in this face mask (optional)
Apply this paste for half an hour and then rinse with lukewarm water followed by applying your moisturizer
3. Banana Face Pack
Mechanism of Action
Banana is loved by all for its creaminess and sweetness. It′s a vitamin-enriched fruit that contains vitamin B6, vitamin C, manganese, and copper. Vitamin C destroys free radicals effectively and slows the aging of skin. This natural face mask fades away dark spots, removes blemishes and scars and shows skin whitening effects. From the standpoint of treating acne, vitamin B6 (also known as pyridoxine) prevents production of excess sebum.
How to Prepare the Pack and Usage
Mash a ripe banana and apply it on your face
Let it remain on your face for 15 minutes and then rinse it off with cold water
The banana mask will make your face glow and even the skin tone
4. Tomato Pack
Mechanism of Action
Tomato fruits are an important source of bioactive compounds.Frusciante et al., reported vitamin C content between 8.0 and 16.3 mg/100 g FW in a tomato. Ascorbic acid, a natural antioxidant in tomato, helps to close open pores giving you glowing skin. Tomato contains a magical component called lycopene that shows great potential to protect your skin from harmful UV rays.
How to Prepare the Pack and Usage
For Acne
Mix 1 tablespoon of honey with tomato juice until you get a thick paste
Apply this mixture and wash off after 15 minutes for smooth and glowing skin
This work as a natural exfoliate for the face, removes the skin dead cells making it glow
5. Orange Peel Pack
Mechanism of Action
Oily skin is the most tough skin type to handle. It absorbs dirt and impurities very easily from its surroundings which ultimately leads to skin eruptions. Homemade orange peel mask can clean and open clogged pores. Its astringent properties also reduce extra oil preventing blackheads.
Orange peels are first dried in the shade and then ground or powdered to make a face mask. It can be used with water, curd, or milk preferably.
Orange peels are first dried in the shade and then ground or powdered to make a face mask. It can be used with water, curd, or milk preferably.
6. Cucumber and Milk Pack
Mechanism of Action
Cucumber extract is often used for skin problems, tanned and inflamed skin. It provides cooling, healing and soothing effect to an irritated or burnt skin. This face pack is a key remedy for skin rejuvenation. Water content present in it smoothens the skin leaving it supple and soft.
How to Prepare the Pack and Usage
For making this face pack take a fresh cucumber and cut it into small cubes
Blend the cucumber until you get a smooth but solid texture
Now add milk and brown sugar to it
Apply the mixture all over your face and leave it for 25-30 minutes
Wash your face with water
7. Strawberry and Honey Face Pack
Mechanism of Action
Anthocyanins are generally more concentrated in the skins of fruits, especially berry fruits. Strawberries contain a lot of vitamins, minerals and anthocyanins that protect against cell damage (oxidation) induced by harmful ultraviolet UV light. Lycopene present in strawberries activates cellular internal DNA repair pathways.
How to Prepare the Pack and Usage
The homemade strawberry and honey scrub works perfectly for oily skin. Crush 4-5 strawberries in a bowl and make a paste and then add one tablespoon of honey. Mix it and apply to the face and neck. Wait for 10 minutes and wash it with cold water. This wonderful pack removes blemishes and dark spots.
8. Apple and Orange Pack
Mechanism of Action
Apple is one of the best fruits for your skin health with Vitamin A, B complex and vitamin C and minerals. It maintains the skin′s natural pH balance. Vitamin C, is the essential component that prevents premature aging by boosting collagen synthesis. Apple contains copper, a mineral required to produce melanin thus maintains color of your skin. With the orange peel excessive oil secretion can be easily balanced.
How to Prepare the Pack and Usage
Blend the apple and orange pieces together. Add to it a pinch of turmeric and one tablespoon of honey. Optionally milk can also be added to this mixture. Apply it to the face and neck and rinse off after 30 minutes. This face pack is suitable for all skin types.
9. Mango and Curd
Mechanism of Action
Mango is a tasty and delicious fruit for summer with its extra-ordinary benefits to skin health.
Vitamins C and E in mangoes protect the skin from the UV rays of the sun and promotes cell regeneration. It also promotes skin elasticity and fights skin dullness and acne while curd in combination further adds to it. The lactic acid is one of the most popular alpha hydroxy acids (AHAs) in skincare that is derived from (sour) milk. It offers remarkable skin softening abilities.
How to Prepare the Pack and Usage
Ripe mango pulp mixed with curd can be rubbed directly onto the skin to remove dirt and cleanse clogged pores.
10. Grapes and Kiwi
Mechanism of Action
Kiwi is the best nutrient-rich fruit with high vitamin C, minerals, Omega-3 fatty acids and vitamin E. Grapes contain flavonoids, which is an antioxidant that protects the skin from free radical damage. This homemade face pack acts as a natural cleanser and slows down the aging process.
How to Prepare the Pack and Usage
Take a handful of grapes and make a pulp of it. Simultaneously take one kiwi fruit and mash it after peeling its skin. Now mix them and add some yogurt to it. Apply it on your face for few minutes and wash it off.
Tips for Healthy and Glowing Skin
Eat fruits that are rich in vitamins, minerals and antioxidants.
Remove your makeup completely before going to bed.
Drink ample amounts of water that will remove toxins from your body giving you glowing skin.
Apply sunscreen before stepping out of home; this prevents you from harmful UV rays and its damaging effects.
The above mentioned fruit face pack details gives you a clear insight about fruits and their numerous benefits. So, just try these for a perfect look and a glowing face.