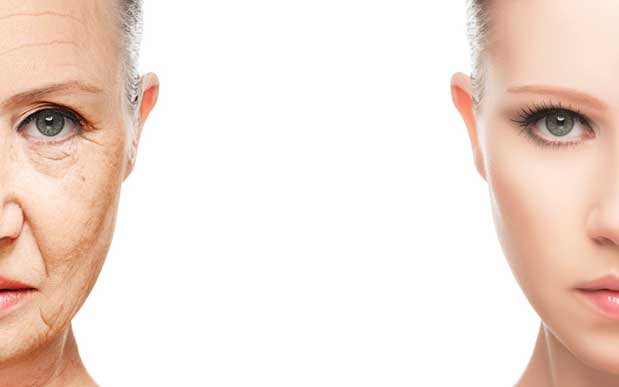 Vitamin reverses aging in organs and muscles
A specialized version of vitamin B3 that has already been proven effective in boosting a person?s metabolism could also help promote stem cell growth and keep organs from aging, according to a new study published online Thursday in the weekly peer-reviewed journal Science.
In the paper, Johan Auwerx from the Swiss Federal Institute of Technology in Lausanne (EPFL) and his colleagues reported that nicotinamide riboside, a pyridine-nucleoside form of vitamin B3 which functions as a precursor to nicotinamide adenine dinucleotide (NAD+), restored the ability of organs to regenerate themselves when administered to mice, thus prolonging their lives.
According to Auwerx and Hongbo Zhang, a PhD student at the EPFL′s Laboratory of Integrated Systems Physiology (LISP) and lead author of the study, the supplement had what they described as a restorative effect on the creatures, positively influencing their stem cell function by inducing the mitochondrial unfolded protein response (UPRmt) and the synthesis of prohibitin proteins.
Their research helped rejuvenate muscle stem cells (MuSCs) in older mice that had lost the natural ability to repair specific organs (such as the liver and kidneys) and muscles (including the heart). In a statement, they called it a ?breakthrough? in the field of regenerative medicine.
To better understand how the aging process caused the regeneration process to deteriorate, Zhang and Auwerx teamed up with an international team of researchers. Together, they identified the molecular system that regulates how the function of mitochondria changes with age and revealed for the first time that their ability to function well was essential for stem cell production.
In most cases, these stem cells respond to signals sent by a creature?s body to produce new cells in order to regenerate damaged organs, but with age, they become fatigued, according to Zhang. This causes their ability to repair organs to suffer, and in some cases, it can even cause tissues to degenerate. The researchers set out to fix this by ?revitalizing? stem cells in older rodents.
?We gave nicotinamide riboside to 2-year-old mice, which is an advanced age for them,? Zhang explained in a statement. ?This substance, which is close to vitamin B3, is a precursor of NAD+, a molecule that plays a key role in mitochondrial activity. And our results are extremely promising: muscular regeneration is much better in mice that received NR, and they lived longer than the mice that didn′t get it.?
?This work could have very important implications in the field of regenerative medicine. We are not talking about introducing foreign substances into the body but rather restoring the body′s ability to repair itself with a product that can be taken with food,? noted Auwerx. Furthermore, his team believes that their work also has the potential to lead to new treatments for conditions such as muscular dystrophy.