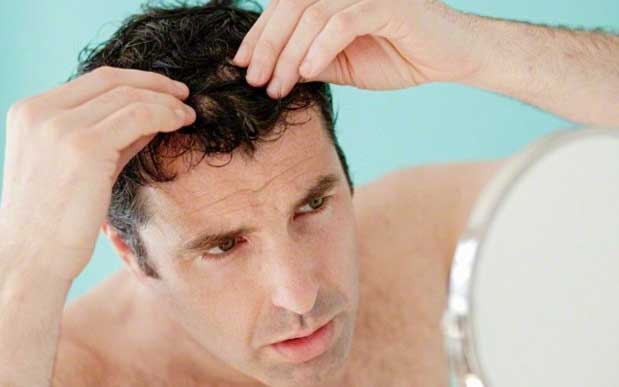 Weight-lifting and protein shakes rich in growth hormones may make you bald
Men who actively keep fit may be inadvertently speeding-up hair loss.
According to experts, weight-lifting in the gym may play a key role in a man′s receding mane - especially if combined with the consumption of popular protein powders.
The theory is based on the belief that, when combined, these two factors increase the body′s testosterone and Dihydrotestosterone (DHT) levels, which are considered key causes of baldness.
Although naturally-produced, DHT - which is a converted version of testosterone - quickly attaches itself to a man′s hair strand′s receptor cells, blocking the absorption of essential nutrients.
Over time, this gradually causes the follicles to shrink and the hair to wither until it eventually dies.
Thus, by fitness fanatics increasing their exposure to DHI, gym-goers are also risking an earlier on-set of shedding and loss.
Dr Thomy Kouremada-Zioga told the Daily Express: ′Protein shakes will very often contain growth hormones such as Creatine and DHEA, which not only increase muscle mass, but also increase testosterone levels in the bloodstream.
′Testosterone produces a chemical known as DHT, which actually contributes to baldness when the hair follicles become exposed to too much. Sadly, this is something that most men are unaware of, until they notice that their hair loss has already become more apparent.′
However, this can be side-stepped if people swap weights for cardio - and skip the shakes.
Additionally, the issue will only manifest if a person is already predisposed to male pattern baldness.
′It is important to distinguish between cause and effect here. Protein shakes do not cause hair loss,′ Dr Kouremada-Zioga continued.
′They do, however, accelerate hair loss for those men who suffer with androgenetic hair loss or alternatively, those who are predisposed to balding, as many men are.′
Currently, there are a relatively limited treatments available. Clinical trials repeatedly prove that the only real options are Minoxidil and Finasteride.